Choosing between the two best swaddle blankets brands (Swaddle Designs vs Aden + Anais)? Let me help you make it easier for you. Let's compare them by material, size, and style. Easy enough? Read on!
Swaddle Designs vs Aden + Anais
FABRIC MATERIAL: Texture and Weight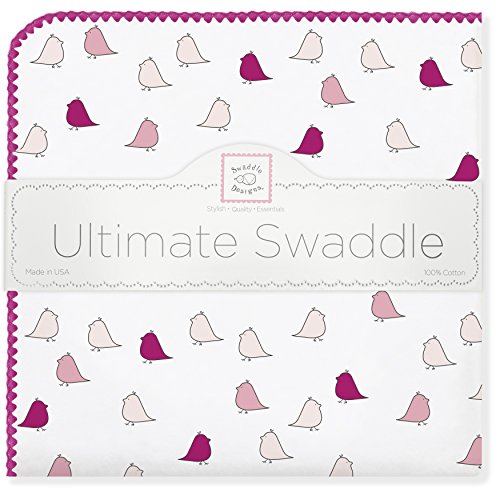 SwaddleDesigns' flagship product is the Ultimate Swaddle, which is made of soft and lightweight cotton flannel. But they also have several other swaddle blanket lines dedicated to specific fabrics such as organic flannel for babies with sensitive skin, as well as marquisette and muslin for warmer seasons.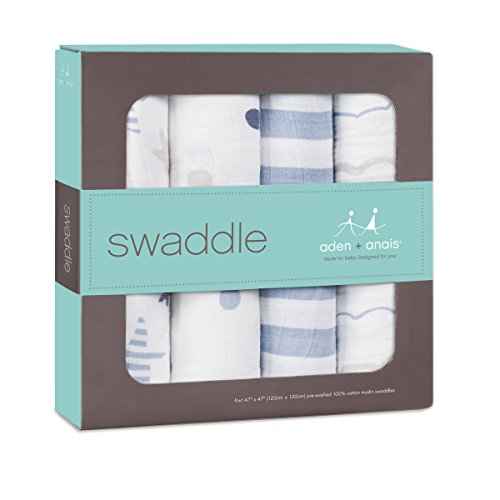 Aden + Anais, on the other hand, is popular for its extensive line of all baby things muslin, especially swaddle blankets. Their "classic" line is made from soft and breathable cotton muslin. And they also have organic muslin, bamboo viscose muslin which they call "silky soft" muslin, and interestingly flannel muslin which they refer to as the "cozy" muslin.
Both brands are definitely top-notch in terms of fabric quality. They live up to their promise of super soft and lightweight feel, and they also both claim that their blankets would only get even softer after every wash. Now it all goes down to size and style.
SIZE: It does matter
Swaddle Designs swaddle blankets range from 42" square (for their Ultimate Swaddle and Organic Ultimate Swaddle flannel blankets), to 46" square (for marquisette and muslin swaddle blankets). While Aden + Anais has huge square blankets that measure 47" square.
The Swaddle Designs Ultimate Swaddle is relatively large enough as compared to hospital receiving blankets that are typically 30" square. So it gives new moms more room for swaddling a newborn, and it becomes more useful beyond a baby's newborn age. So if you prefer the traditional way of swaddling with the classic flannel blanket, this would be a great choice.
And now, for the 46" and 47" square sizes of Aden Anais swaddle blankets, I honestly don't see a big difference. They're both huge enough already! And ever more versatile beyond a baby's swaddling age, and even beyond his baby years. So this long-term usefulness now becomes a matter of style.
STYLE: For both baby and (especially for) mom
These two brands are definitely out to spoil stylish moms because of their awesome variety of designs! I mean, if you're shopping for styles you'll have to remind yourself that you're shopping for swaddles, not scarves or shawls. But SwaddleDesigns and Aden+Anais make us feel like we're on a fashion spree!
Aside from individual styles, both brands also have packs of two to four blankets with different but usually coordinating designs. Would that make it easier for you to choose? Maybe, if you're giving it as a gift.
If you prefer organic fabric material, then your style choices would easily narrow down. The organic line for both Swaddle Designs and Aden + Anais aren't too wide, but aren't too narrow either.
One unique feature that makes Swaddle Designs a great choice for new moms, dads, caregivers and any swaddle first-timer is the illustrated 1-2-3 Swaddle instructional label on their products. That will definitely make swaddling easier and more fun.
And in honest opinion, Aden + Anais has got a lot more style selections, including licensed designs in collaboration with other brands. Oh, it's so hard to pick a few. But to be fair, I gotta tell you as well that Swaddle Designs may have a little fewer selections because all their designs are original and really beautiful as well. Did I make you even more confused? I hope not!
Silky soft muslin (bamboo rayon), and organic muslin. Aden + Anais has so many designs to choose from, it's really hard to pick a few.
THE BOTTOM LINE: Each one is uniquely awesome!
Both SwaddleDesigns and Aden + Anais are both great brands of swaddle blankets. You're going to use more than one swaddle for a baby anyway, so why not have both?!