Food preparation for babies seems simple, but it's not as easy as how you would plan for family meals. You'll have to make sure that the ingredients are fresh, safe and healthy. Choosing and finding the kinds of food to feed our precious babies is already tedious, and the last thing we'd want is to have a hard time preparing them.
But if you think about it, preparing baby food could be really simple if done with the right tools and techniques. You'll just have to wash, peel, slice, debone or remove the seeds, and then steam, mash or puree, mix, and serve. Okay, it seems like a lot, but hey, it's not as hard as cooking a main entree, right? What if I tell you that you can steam and blend baby food using just one processor? That's right, yes you can! And I am introducing you the best baby food processor I found.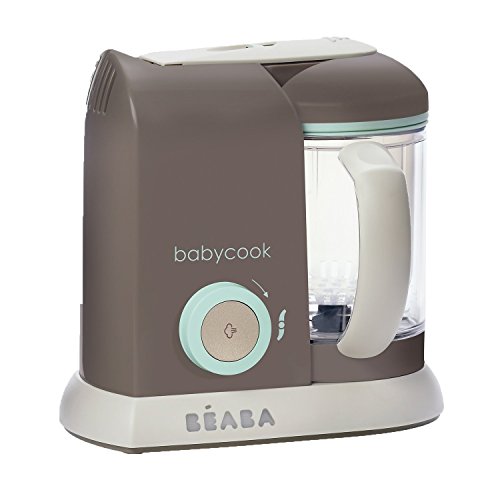 The Beaba Babycook is a 4-in-1 baby food solution and the only thing you'll ever need to effortlessly cook delicious meals for your little one. It's 4-in-1 because you can steam food, and then blend it into a finer mixture or puree! Aside from steam and blend, you can also use it for defrosting frozen baby food and for reheating chilled food.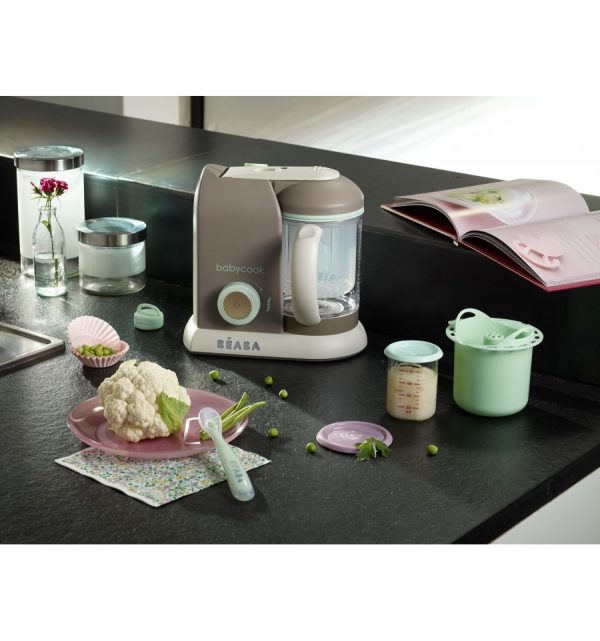 What's great about steaming food instead of boiling or stir-frying them is that the vitamins, nutrients and flavor of the food are locked in, so baby gets all the wholesome goodness of your healthy ingredients.
So how do you steam with Babycook? Simply cut raw ingredients such as slices of chicken, meat, fish or hard vegetables into small cubes. To get the Babycook ready for steaming, just fill the stainless steel water reservoir with room temperature water. Babycook has a cooking guide on how much water to add and how long to steam based on your ingredients. Put your raw ingredients in the included steamer basket, then put the basket in the cooking bowl, and lock with the lid. Then just press the steam button and wait until it's done when the light flashes and the sound beeps.
The mixing part is just as easy and even more fun! After steaming, remove the steamer basket using the spatula, and transfer the ingredients to the same mixing bowl again. Turn the button for making pulses and hold it with 5-second intervals for as long as you want to reach the desired consistency.
And how long would Babycook do all these, from steaming to mixing? Just as quick as 15 minutes! Babycook made food preparation oh so simple with its one-handed operation, so you can do other errands with your other hand like holding your baby.
Another thing that's great about Babycook is the large capacity of its mixing/cooking bowl. The Babycook Pro has a capacity of 4.7 cups, while Babycook Plus has twice the capacity because it uses two bowls so you can make two different recipes at a time. With their large capacities, you can make large batches of food and then chill or freeze the excess, and then reheat or defrost them with the best baby food processor Beaba Babycook!
You can even use Babycook even beyond baby's toddler years. With its large capacity you can make smoothies, creamy soups, dips, desserts and more for the family. It's also a safe steamer and food processor because it's free from BPA, phthalates, lead and other toxic chemicals. Beaba Babycook is definitely a keeper and the best baby food processor I would like to recommend!
Best Baby Food Processor – BEABA BABYCOOK video