I believe that the best gift a newborn could ever have is the gift of natural nourishment. And that's none other than breast milk! Easier said than done, I know. It's not completely known that breastfeeding has a lot of challenges, namely breast and nipple pains, engorgement, judgmental people when feeding in public, and the lack of support from peers if you're a working mom.
But despite all these, the long-term rewards of continued breastfeeding definitely outweigh all the challenges. Baby and mom are healthier, the exclusive bonding between them is priceless, babies become less picky eaters because of the varying taste of breast milk, direct breast milk is always fresh and easily available, and breast milk has antibodies and other natural components that formula can't ever duplicate. I could go on and on!
And there's another challenge with continued breastfeeding: pumping! I salute working moms who also breastfeed by collecting their milk at work. I've been through this stage twice, and setting up manual or electric breast pump parts, bearing with the noise, holding up the pump on the breasts, and cleaning them up and sterilizing after every use aren't really the best part of pumping. Add to that the not-so-breastfeeding-friendly areas in malls, offices, and other places while you're on a business trip.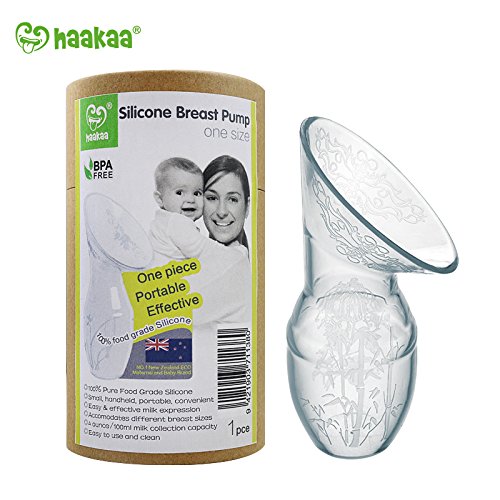 I always thought it was always that way. Because hey, I'm doing this for my baby so the sacrifice is all worth it. But who would've thought there's now a game changer for that?! I mean, have you ever heard of a breast pump that consists of ONLY ONE SINGLE part? No, this is not a fiction movie concept. It's real! I'm talking about the HaaKaa silicone breast pump. You just gotta see the picture of this item to believe it and keep reading my haakaa breast pump review.
So how does Haakaa breast pump work? Well, here are the super simple steps.
Haakaa Breast Pump Review
(1) Of course, clean and sterilize the HaaKaa breast pump like you would to baby's feeding bottles. Here's you'll already be overjoyed because it's just one single item, not made of several parts!
(2) To start using, you simply need to position it properly on the breast, again like how you would with a normal pump. Still easy.
(3) Then, squeeze the 90ml container portion a few times so that the suction process could take place. Tip: You need to be calm and positive to release your happy hormones and encourage milk flow. That's the secret.
(4) Once the letdown of milk starts, just leave it alone! It will securely hang on to the breast once you've securely positioned it, and it will continue the suction and extraction process. Yes, no more tired hands!
(5) You'll just have to reposition it as needed, if you know that it's going to improve the letdown. Wow!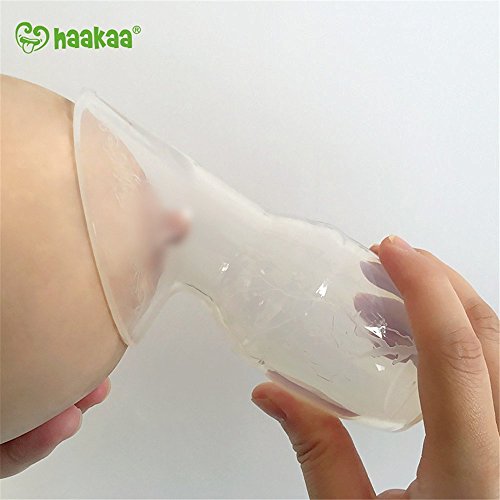 If you're worried that the container might fall when it's full, it actually won't because it has a suction base to let the pump stay standing sturdily on the table.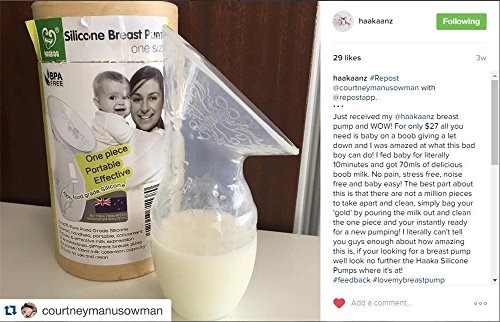 So, a manual pump that works like an electric pump, and hands-free! And silent too. I bet breastfeeding mamas are super amazed as I am right now.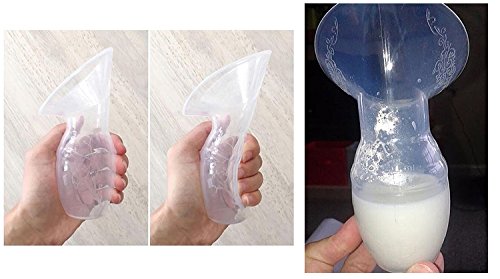 The HaaKaa breast pump is made of 100% eco-friendly and food-grade silicone, that's free from BPA, phthalates, PVC, and other harmful chemicals. It's conveniently dishwasher-safe. And because it's just one single piece, it's incredibly portable and saves you a lot of time from setting up parts. And it's not noisy to use, so you can pump discreetly in a clean place. No more worrying about assembling complicated parts and looking for a power source. You'll now be able to focus on prepping the breast milk containers once the pump's 90ml container gets full. And you can also look for Best Breast Milk Storage Bags to contain your liquid gold.
If you're thinking about giving the best gift to an expectant or breastfeeding mom, you know she'll love you for giving her a Haakaa breast pump. This is number one on my must-have for any new mom now!